On State of the Union with Candy Crowley, Candy begins by addressing something that everyone has become well aware of: "Ron Paul, you engender great passion from your followers."
The media has cleverly differentiated "Ron Paul followers" from "Americans" without anyone realizing it. Through simple rhetoric like the above statement, the media has found a loophole to acknowledge Ron Paul's surging support, while continuing to marginalize him. I propose the following rephrasing that carries the same truth, but with a whole new meaning:
Old Phrase:
"Ron Paul, you engender great passion from your followers."
New Phrase:
"Ron Paul, you engender great passion from Americans."
It's important to remember that the people who have such passion and determination for Ron Paul are indeed Americans with the same rights as the significantly less passionate and often temporary followers of Mitt Romney and Newt Gingrich.
It is quite striking when you compare the top graph (google search volume) to the bottom graph (news reference volume). Do you notice any inconsistencies in the two trends…? In the last 30 days Ron Paul has the highest volume of Google searches while simultaneously having the least amount of "news" references. Now what in the world could be the cause of that?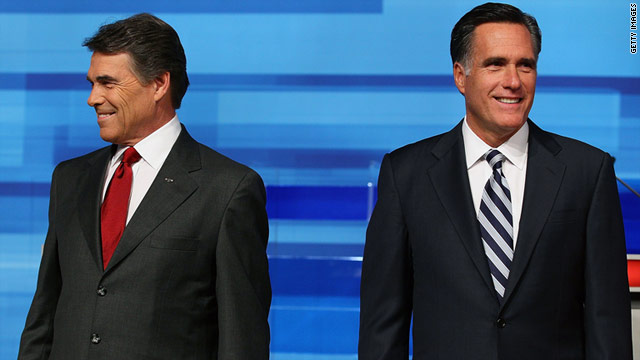 http://www.cnn.com/2011/POLITICS/09/22/florida.gop.debate/index.html?hpt=hp_t2
Article Word Count: ~1,460 words
Just for fun, here are the number of times each candidate is mentioned in the CNN article:
Perry: 29
Romney: 21
Cain: 6
Santorum: 6
Bachmann: 3
Gingrich: 3
Johnson: 3
Huntsman: 2
Paul: 1, literally just to say that he existed there ("Romney, Perry, Bachmann and Santorum were joined onstage at the debate by former Utah Gov. Jon Huntsman, Texas Rep. Ron Paul, former New Mexico Gov. Gary Johnson, former House Speaker Newt Gingrich and businessman Herman Cain.")
Obviously in politics, the flip-flopping, the troubled past, the mistakes are what's interesting – just as it is in reality tv. As soon as all of the drama is distilled down to a single, coherent, consistent philosophy – you are no longer interesting…to the media.
Oh p.s., Ron Paul is currently leading in every major post debate poll online.