New polls have Ron Paul leading the Iowa caucuses, and performing the best against Obama in hypothetical matchups – tied with Romney. There is 1 problem however – Ron Paul is not the establishment candidate. A Ron Paul nomination represents a direct threat to big banks, big business, big lobbying, and the big military industrial complex – which is why the people recently rallying around Ron Paul's message of freedom has these powerful groups downright terrified. The media and the political establishment have vowed to completely discredit and ignore any Ron Paul victory – essentially discrediting the idea of democracy altogether.
Please give your appreciation to Jack Cafferty above and Neil Cavuto below for being some of the last fair and unbiased journalists we have remaining.
Wolf Blitzer interviews Ron Paul on CNN's the Situation Room this Friday 10/6. Ron Paul addresses Obama's 'millionaire surtax,' noting that the government has a spending problem, not a taxing problem, as well as the potential for fallacy with mob rule in a democracy. Ron points out that he predicted these very Occupy Wall Street protests we see happening today, as well as the incorrect assessment of Hermann Cain on the issue. Wolf questions Paul on his assessment of the other GOP candidates, and concludes by allowing Ron Paul to give a succinct rebuttal to Newt Gingrich's praise of Obama for the assassination of American citizen Anwar al Awlaki.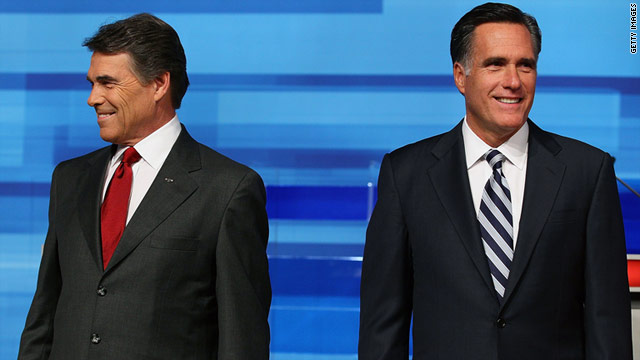 http://www.cnn.com/2011/POLITICS/09/22/florida.gop.debate/index.html?hpt=hp_t2
Article Word Count: ~1,460 words
Just for fun, here are the number of times each candidate is mentioned in the CNN article:
Perry: 29
Romney: 21
Cain: 6
Santorum: 6
Bachmann: 3
Gingrich: 3
Johnson: 3
Huntsman: 2
Paul: 1, literally just to say that he existed there ("Romney, Perry, Bachmann and Santorum were joined onstage at the debate by former Utah Gov. Jon Huntsman, Texas Rep. Ron Paul, former New Mexico Gov. Gary Johnson, former House Speaker Newt Gingrich and businessman Herman Cain.")
Obviously in politics, the flip-flopping, the troubled past, the mistakes are what's interesting – just as it is in reality tv. As soon as all of the drama is distilled down to a single, coherent, consistent philosophy – you are no longer interesting…to the media.
Oh p.s., Ron Paul is currently leading in every major post debate poll online.